POAC has many events throughout the year that require community support and local and corporate sponsorship to be successful. Sponsoring a POAC event is a win for all involved. POAC receives the funds necessary for much needed programs, children with autism reap the benefits of great recreational and community events and businesses  get exposure  as well as a tax deduction. Depending on the event, some sponsorship opportunities can include other benefits such as the following:
A link on the POAC web site
Program advertising
Logo printed on event tee shirt
Signage at event
The events listed below are just a few of the options available. You can choose an event to sponsor right here or call the POAC office at 732-785-1099 for more information. 
Print
Date & Time
Event Title
Location
Sponsor
7-19-20
11:00am
Autism Virtual Walk For A Difference
Virtual Walk
Sponsor
7-19-20
11:00am - 12:30pm
Autism Drive-Through and Party for POAC's 2020 Walk Teams!
First Energy Park, Home of the Lakewood Blueclaws, 2 Stadium Way, Lakewood
Sponsor
7-26-20
11:00am
NJAW Jersey Shore Pirates Event

NJAW Event

Jersey Shore Pirates, 281 Princeton Avenue, Brick
Sponsor
8-1-20
5:00pm - 7:00pm
POAC Autism Easter Egg Hunt on the Farm
Allaire Community Farm, 1923 Baileys Corner Road, Wall Township
Sponsor
8-2-20
10:00am - 5:00pm
NJ Autism Warrior Event at Diggerland

NJAW Event

Diggerland, 100 Pinedge Drive, West Berlin, NJ
Sponsor
8-8-20
2:00pm
POAC Spectrum of Love Annual Gift Auction

NJAW Event

VFW Post 8867, 373 Adamston Road, Brick, NJ 08723
Sponsor
8-16-20
11:00am - 2:00pm
POAC Pirate and Princess Carnival
Windward Beach, Brick, NJ
Sponsor
9-12-20
11:00am - 2:00pm
End of Summer BBQ Bash
VFW Post 8867, 373 Adamston Rd, Brick, NJ
Sponsor
9-19-20
7:00pm
Live Pro Wrestling Free Tickets for POAC Families
The Dugout, 712 Ginesi Drive, Morganville
Sponsor
Print
Get Your School Involved
POAC makes it so easy to raise awareness and help children with autism.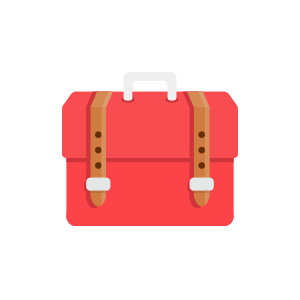 Get Your Workplace Involved
From sponsorship to fundraising to volunteering there are so many ways to help.