POAC has many events throughout the year that require community support and local and corporate sponsorship to be successful. Sponsoring a POAC event is a win for all involved. POAC receives the funds necessary for much needed programs, children with autism reap the benefits of great recreational and community events and businesses  get exposure  as well as a tax deduction. Depending on the event, some sponsorship opportunities can include other benefits such as the following:
A link on the POAC web site
Program advertising
Logo printed on event tee shirt
Signage at event
The events listed below are just a few of the options available. You can choose an event to sponsor right here or call the POAC office at 732-785-1099 for more information. 
Print
Date & Time
Event Title
Location
Sponsor
6-2-22
5:00pm - 9:00pm
OMG Ice Cream Fundraiser
OMG Frozen Yogurt and Ice Cream 2153 Route 35, Sea Girt
Sponsor
6-5-22
10:00am - 3:00pm
Blue Knights Puzzle Ride for Autism
Breakers Kitchen and Tap, 535 Route 9, Waretown, NJ
Sponsor
6-5-22
11:00am - 12:00am
Autism Walk For A Difference
Sayreville War Memorial High School, 820 Washington Road, Sayreville
Sponsor
6-11-22
11:00am - 2:00pm
Autism Walk For A Difference
First Energy Park, Home of the Jersey Shore Blueclaws, 2 Stadium Way, Lakewood
Sponsor
6-12-22
11:00am - 2:00pm
Autism Walk For A Difference
The Stadium at Christopher Columbus Middle School, 350 Piaget Avenue, Clifton
Sponsor
6-13-22
5:00pm - 8:00pm
NJAW Climb Zone

NJAW Event

Climb Zone, 5369 US 9, Howell
Sponsor
6-18-22
9:30am
NJAW Jersey Shore Pirates Event

NJAW Event

Jersey Shore Pirates, 281 Princeton Avenue, Brick
Sponsor
6-25-22
6:30pm
Live Pro Wrestling Free Tickets for POAC Families
The Dugout, 712 Ginesi Drive, Morganville
Sponsor
6-26-22
9:30am - 11:30am
Planting and Fun at Allaire Community Farm
Allaire Community Farm, 1923 Baily's Corner Road, Wall Township
Sponsor
8-25-22
7:00am
Newark Family Foundation's Annual Charity Golf Tournament
Galloping Hill Golf Course, Kenilworth, New Jersey
Sponsor
10-23-22
9:30am - 11:30am
Pumpkin Decorating on the Farm
Allaire Community Farm, 1923 Bailey's Corner Road, Wall Township
Sponsor
Print
Get Your School Involved
POAC makes it so easy to raise awareness and help children with autism.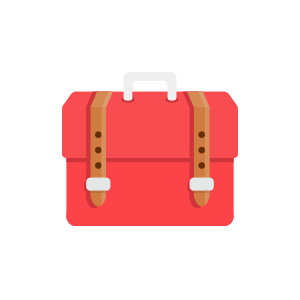 Get Your Workplace Involved
From sponsorship to fundraising to volunteering there are so many ways to help.